Sport Specific Personal Training Brighton & Hove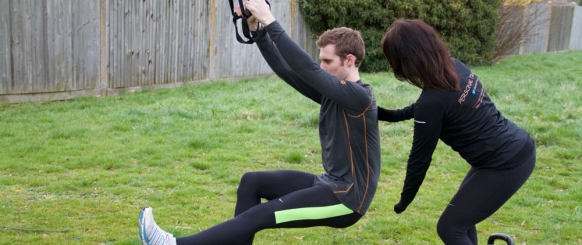 If you are looking to improve your performance in your chosen sport then sport specific personal training can help you to do just that.
Gemma Fitness personal training focuses on agility, fitness, strength and core condition to reduce the risk of injury and improve your sports performance.
Sport specific personal training is designed to combine stretching, strength and sequencing exercises to enhance power output, flexibility and more importantly, incorporate functional movements to help benefit your sport.
Gemma Fitness will carry out an initial consultation to discuss your performance goals and build a detailed picture of your sport, lifestyle, exercise, nutritional habits and medical history. We discuss any past or present injuries and answer any questions you may have.
Sport specific personal training with Gemma Fitness includes:
Running
Rugby
Cycling
Swimming
And more
To discuss how personal training could help with your individual sport or to find out more about sport specific personal training in Hove and surrounding areas call Gemma Fitness on 07429 610899 or email info@gemmafitness.co.uk
I am a keen athlete, regularly taking part in 200m and 400m competitions with my local athletics club. I wanted to work on my leg strength to improve my race start and my times. Gemma devised a programme which worked towards my goals, always pushing me to the next level and keeping me motivated to believe that I could reach them.

Seb