Classes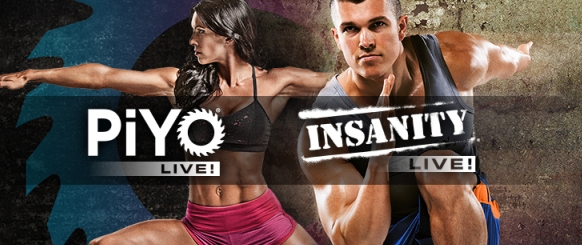 All Fitness classes have currently gone online due to the COVID-19 Virus. We are using Zoom. To access the logins for the classes please email: info@gemmafitness.co.uk
These classes are a great way to continue to socialise virtually, whilst doing all your favourite workouts.
PiYo
PiYo combines pilates and yoga to create dynamic, flowing sequences that burn serious calories at the same time as lengthening and toning muscles and increasing flexbility. The movements are designed to help sculpt your muscles, strengthen your core and above all tap into your fat burning-zone using low-impact movements.
Strong by Zumba
Stop counting the reps. Start training to the beat. STRONG by Zumba combines bodyweight, muscle conditioning, cardio and plyometric training moves synced to original music that has been specifically designed to match every single move. Every squat, every lunge, every burpee is driven by the music, helping you make it to that last rep or even five more. In one-hour class you will burn calories whilst toning arms, legs, abs amd glutes. Plyometric or explosive moves like high-knees, burpees and jumping jacks are interchanged with isometric moves like lunges, squat and kickboxing. STRONG by Zumba instructors change up the music and moves frequently to make sure you're always challenged to the max.
Spinning
Spinning is an indoor cycling workout with varied routines that pushes your cardiovasular system and builds body strength. It brings tough, outdoor rides indoors.
Boxercise
Boxercise is an exercise class that incorporates the concepts of boxing. You will get to have fun hitting pads, as well as performing conditioning exercises to help improve fitness, tone muscles and lose weight. The best part about it is it is fun!
Boxercise Circuits
This class combines a traditional boxercise class with conditioning circuits. You will do pad work alongside functional movements that use: kettle bells, battle ropes etc alongside bodyweight exercises. It is designed for all levels so if you haven't used the equipment before do not panic. All exercises can be broken down and you can build them up as you becomre more confident with the movement pattern. The class is great fun and you are guarenteed a good workout!
Weekly Timetable
Monday
8-9am: Strength and Core Workout
12.30-1pm: 30 minute cardio Blast
7-8pm: Bodyweight Circuit
Tuesday
12-1pm: PiYo Workout
6-7pm: STRONG by Zumba
Wednesday
8-8.50am: Strength and core
5-6pm: PiYo workout
7-8pm: HIIT (High Intensity Interval Training)
Thursday
8-8.50am: PiYo Workout
6-7pm: STRONG By Zumba
Friday
6-7pm: Insanity Workout
Saturday
9-10am: Strength and core